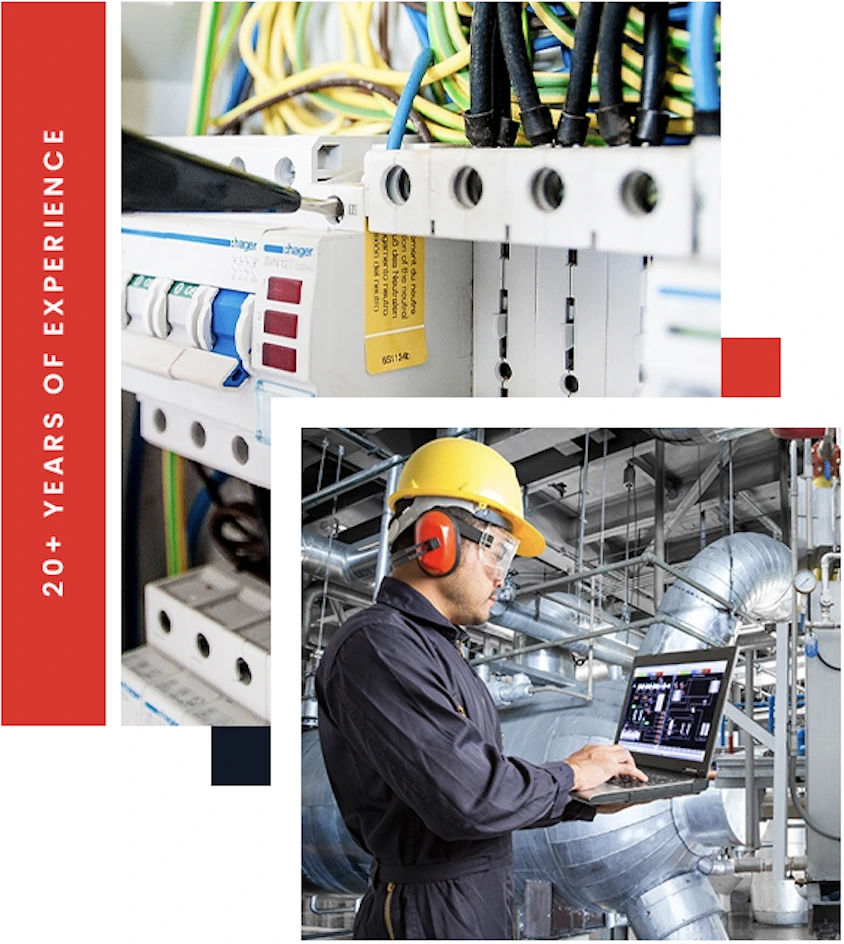 Welcome to BRAH Electric
The Industry Leader in Direct Replacement
BRAH Electric Manufacturing was established in 2012 with solutions in Universal Bus Plug conversion kits to begin a journey of unfolding solutions to Industrial Applications. With an influx of power distribution equipment becoming obsolete, BRAH took the opportunity to begin manufacturing and distributing direct replacement bus plugs, circuit breakers, motor controls, & related parts as a cost efficient solution for wholesalers and end users alike.
We now supply over 5,000+ product offerings and distribute to 26 countries. All products are designed in San Clemente, CA.
With unmatched customer service and the most cost effective solutions for aftermarket needs, our quality speaks for itself. Place an order today and let us show you why BRAH Electric is the leader in aftermarket power distribution equipment.
BRAH ELECTRIC
BRAH Electric
1046 Calle Recodo
Suite GSan Clemente, CA 92673

(855) 355-2724
[email protected]

M - F 8AM - 5PM PST
COMPANY
About Us
Contact Us
Policies
Warranty
Shipping & Returns
Trademarks
Disclaimer
Engineered & Built to Last
© Copyright 2022 BRAH Electric All rights reserved
BRAH Electric is an aftermarket power distribution equipment manufacturer & supplier. We offer many parts designed to fit or replace OEM equipment. All registered trade names and logos are the property of the original manufacturer and are used within the site for referencing purposes only. BRAH Electric is not an authorized distributor for any of the brands we sell with the exception of BRAH Electric. All content included on the Site, including content within the Site, such as text, graphics, button icons, images, and software and coding ("Material") is solely owned by BRAH Electric. By accessing this site, each individual and any Company that they represent agrees to the conditions set forth in this policy as to BRAH Electric's copyright and trademark rights.